There are many steps to take when caring for elderly people and with so much to think about, cost can often play an integral part in the process.
Unfortunately, elderly care can be an expensive endeavour; it is therefore vital to ensure that you are aware of the associated costs to help evaluate your options. Thankfully, our friendly team of experts from My Care My Home are here to help shine some light on this delicate subject.
If you're struggling to find care, keep reading to discover how much elderly care costs and what options are available to you.
Elderly Care Options
As we get older, our physical and cognitive abilities can gradually become impacted. From deteriorating mobility issues to long-term mental syndromes such as dementia, providing care to the elderly can be a complicated task.
In addition to regular types of care, there are a few resources that can help make the caring process less difficult for elderly people.
Click here to find out more about the different types of care homes on offer.
How Much Does Elderly Care Cost?
(updated August 2021)
As of 2021, the average cost of a residential care home in the UK ranges between £600 and £1,200 per week, or £2,400 and £4,800 per month, respectively. The provision of further nursing care makes this even more expensive, raising the price to over £800 a week.
This equates to a total cost of up to £3,200 a month, or £41,600 a year.
Furthermore, it is also advised that money is set aside for extra activities or services such as day trips, pampering sessions such as haircuts or spending allowances.
Additional Elderly Care Costs
Due to the many complications that come with older age, the cost of elderly care can escalate rapidly.
The actual cost varies based on a multitude of factors such as location, and living qualities, but generally, it is due to an increased amount of work required to adequately support elderly people through their lives.
Dementia Care
Leading UK dementia charity Alzheimer's Society estimates that the cost of care for someone suffering with dementia resides between £100,000 and £500,000 a year, more than ten times the cost for regular elderly care.
This is because patients that suffer from dementia may require more attention than others, subsequently demanding more skilled staff with appropriate levels of expertise.
Respite Care Rates and Costs
Sometimes, everyone needs a break. So, if you care for a friend or family member and could do with some time off, the respite care scheme could help. Respite care can cost upwards of £1,500 a week depending on the extent of care required.
Provided that an assessment has been completed, the council may pay for respite care in full or in part.
Read more: Who Pays for Care?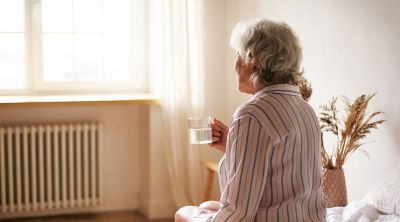 Employing A Private Carer
There is also the option of employing your own domiciliary carer who will come to your home in 15 or 30 minute visits up to three times per day to help with necessities such as preparing meals, getting dressed, getting in and out of bed, and so on. Private carers with a two-hour commitment typically cost between £15 and £20 per hour.
For slightly more money, a carer can live alongside an elderly patient to provide round the clock care without requiring a care home.
Live-in care fees start at £900 per week, with 24-hour care costing as much as £2,000. This results in a total cost of more than £100,000 a year.
Home Adjustment Costs
Some alterations can be made to make homes more care-friendly.
The first step in this process is to contact your local council and ask for a free home assessment. During the assessment, an occupational therapist will conduct a brief home visit and evaluate which adjustments may be necessary.
The pricing for these adjustments can vary depending on what's required. For example: a wall-mounted grab rail costs between £10 and £30, but electric stairlifts can cost around £3,000 on average.
Home adaptations that cost less than £1,000 are paid for by the council. However, you can receive help towards paying for more expensive adaptations through schemes like the Disabled Facilities Grant and Independence at Home.
How Can We Help?
If, after reading about the costs involved with care, you would like to learn more about fees or how to pay for elderly care, My Care My Home can assist you. Contact us right away to set up a meeting with our experienced team of care professionals.
Was this page helpful?
Thank you for your feedback.
How can we improve this page?