If you, or a loved one, will likely need care services soon, you may be wondering who pays for care homes or domiciliary services, and if there is any local authority funding for care in your own home and beyond. After all, the provision of care can be costly, especially if required over a long-term period.
Well, our knowledgeable team here at My Care My Home are here to help demystify the fees and provide you with a top-level overview of the costs you should expect and where the responsibility lies when paying for care.
The Initial Financial Assessment
If you are very affluent, it is safe to assume you will have to pay for the cost of care yourself. However, if you believe you could be entitled to some subsidies and would like to know how much, then request a needs assessment.
A needs assessment by your local council will help you to define the type of care required and how it will be provided. If you have already sought advice and guidance from our team here at My Care My Home, you may know the likely outcome of this assessment already, and this will be a formalisation of this.
If you currently have a carer, then you can also apply for a carer's assessment.
In most cases, if you have £23,250 or less in savings, care will be paid for partly or in full by the council. This does not include the value of your home, unless you are moving into a care home permanently and there are no dependants remaining at the home.
If you have more than £23,250 in savings, you will be expected to pay for care yourself.
How Much Will the Local Authority Pay for Care Home Fees?
If your financial assessment shows you have £23,250 or less in savings, the council will arrange to pay part or the full price of your care.
If you have between £14,250 and £23,250, you will be expected to contribute a portion based on your income and capital in this bracket, and the council will pay the remaining cost of care.
If you have less than £14,250, you no longer have to pay a 'tariff' income based on your capital, but you still must pay anything you can from your income i.e. pension or benefits. In this case, the council will pay the majority cost of care.
Local authority funding for care homes and at home services can be made available in one of three ways:
Direct payment into your bank account each month for you to pay for your care.
The council arranges and pays for your care for you.
A mixed personal budget where the council arranges and pays for some care and you manage the rest.
It is important to know, even if the council is arranging and paying for your care, you still have the right to decide how the money is spent. For example, you can assert a preference on care home or at home provider.
How Much Will You Pay for Care Home Fees?
If you will be self-funding care, you can arrange this without involving the council. Get in touch with a service such as ours to learn more about care services available.
Even if you will be self-funding, you can request a free needs assessment to help define the type of care required, should you wish.
The typical rate for a carer to visit you in your home is around £20 per hour, but this may vary depending on your location and the extent of assistance required.
If you require a carer to live with you, expect to pay around £900 a week or more.
If you need to move into a home, there are two main types: a residential care home where you can have assistance with everyday tasks which costs on average £700 per week, or a nursing home where 24-hour nursing care is provided at the average cost of £888 per week. If dementia, COPD, or other serious health issues are at play, this may increase the cost.
How Much Will Your Family Pay for Care Home Fees?
If you've been pondering: "Do I have to pay for my parents' care home?" The answer is… no.
There is no legal requirement for children, spouses, or any other family member to pay for the care of their loved ones.
However, if the person receiving care cannot afford the level of care they would like or would prefer a placement in a more luxurious home, family members can pay a top-up fee to make this possible.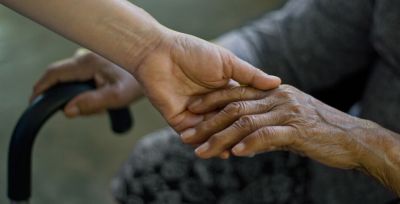 Do You Need a Financial Assessment for Care at Home?
In most cases, yes. A needs assessment will first evaluate the level of care you require, a following financial assessment will then reveal whether you're entitled to any local authority funding. The cost of care can be subsidised no matter whether you receive help at home or move to an assisted living facility.
If you are sure you will need to self-fund, a full financial assessment may not be necessary.
Are There Any Free Services?
It is important to know, some care services are free to everybody and are not means-tested. These include:
Home adaptions and equipment up to the cost of £1,000, such as handrails on staircases, bathroom grab rails and perching stools, ramps, walking frames and an intercom for answering the door.
Benefits, such as Attendance Allowance and Personal Independence Payment (PIP)
Help after coming home from hospital for the first six weeks, known as 'reablement'.
NHS continuing healthcare if you have complex and serious health conditions.
Nursing in a care home (NHS-funded nursing care).
Would You Like to Arrange an Assessment?
If you would like to arrange a care needs or capacity assessment, My Care My Home can help. Get in touch with our friendly team and we can explain what to expect and arrange a meeting.
Was this page helpful?
Thank you for your feedback.
How can we improve this page?