Humans are naturally compassionate; the empathy we feel towards one another often means that we set aside our own needs in favour of others.
When an elderly parent refuses help, it may seem as though all hope is lost. While they may not be able to see how their health has deteriorated in older age, it can be extremely obvious from an outside perspective.
Through many years of operation, My Care My Home has amassed a great deal of experience in assisting with elderly parents refusing care. To help you through this difficult time, our experts have created this guide on how to deal with irrational elderly parents that refuse care.
Secure a Diagnosis
The first thing to do is to determine what your parents are capable of. Doing so can allow for a more tailored solution towards their care that meets their actual requirements. For example, if a parent with dementia refuses help, it could be because they are confused as a result of their deteriorating mental state. Without a formal diagnosis, the situation can become incredibly complicated.
One of the best ways of doing this would be to organise a care needs and/or mental capacity assessment. This procedure will evaluate your parent's current mental and physical state, providing insight as to what they need assistance with.
If they believe they are fine and do not need help, this will provide a definitive answer either way.

Have Empathy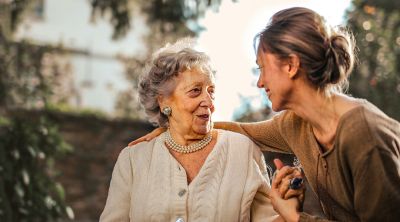 Growing older can be a scary thing. Not only can we lose our independence, but our physical and mental abilities can gradually worsen over time. It's important to be mindful of this when looking after elderly people to help us understand why they are reluctant to receive care.
Try to view things from your parent's perspective. Amidst the various aches and pains of growing older, your parents are also finding themselves having to surrender to your better judgement; a complete role-reversal that contradicts the life they have lived for so long. Acknowledging this is vital in ensuring that your parent's needs are adhered to during care.

Set Objectives
Being looked after does not have to be restrictive. It's important to ascertain as many different options as possible when providing care. This can help bring your parents into the decision-making process and prevent them from feeling excluded.
Start by asking questions about their preferences: do they want to live alone or in a care home? Are they scared about what will happen to their money? Is there a hobby they wish to maintain? The answers to these questions will allow you to set objectives based around your parent's wants and needs, ultimately ensuring that their care is as best suited to them as possible.

Don't Rush
There are many time-dependent aspects involved with caring; all of which combine to make caregiving a sometimes-lengthy process.
For carers, it's important to take your time, as doing so can help you to better acclimate to the various new tasks and responsibilities involved.
However, this also applies to patients.
Succumbing to care means accepting that independence is no longer attainable. This is understandably hard to comprehend, so be sure to take it slow while getting used to having a carer.

Look After Yourself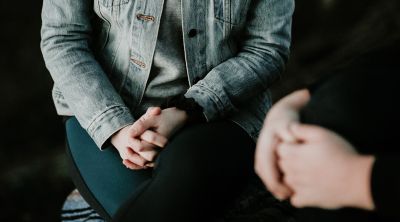 While we understand that your priorities are focused solely on your elderly parents, we cannot stress enough how important it is to look after yourself.
Putting your own needs aside for someone else can take a huge toll on your mental and physical health. Thankfully, there are a few options available to carers that are struggling with their new-found duties.
Counselling can provide carers the opportunity to focus on themselves and find ways of coping with the various challenges involved with care. This service can be offered for free by the NHS or through caring charities that specialise in these situations. However, we recommend consulting your GP who will be able to tell you more about what is available to you.
Support networks are another valuable aspect in looking after oneself. Surrounding yourself with people in similar circumstances, or helpful friends and family, is massively beneficial in supporting your wellbeing throughout your time as a carer.
Contact Us For More Help
We hope that this guide has given you some useful advice on what to do when your elderly parents refuse help.
If you need support with providing care, or are looking to organise your own, contact us today and speak to our team of retirement experts.