It's perfectly reasonable to need additional help with looking after elderly people. One way in which this can be acquired is through social services.
Despite being heavily related to childcare, social services can also provide a great deal of much-needed assistance with elderly care.
To help you better understand how social services can help, My Care My Home have examined who social services are, what they do, and how you can contact them to begin arranging many of their facilities.
Who Are Social Services?
Social services is a government organisation whose purpose is to look after children and vulnerable adults, such as the elderly. They can be contacted through your local authority to arrange help with many aspects of care such as needs assessments, means testing and supported living.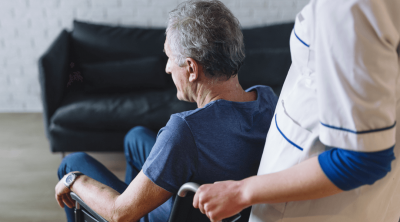 What do Social Services do?
Although more commonly associated with defending vulnerable children, social services are also trained to work with wider parts of society, including elderly adults.
Their main responsibility is to ensure that people are looked after and receiving the level of care that they require.
In elderly care situations, social services may become involved when a concerned family member reaches out for assistance. If social services determine that help is required, they will often work with families to evaluate what level of support is needed to ensure that the right amount of care is delivered.
Here are some of the most common things that social services provide help with:
Financial assessments
Food deliveries
Home adaptations
Care equipment
Security and alarm systems
Housing and care homes
Should I Be Scared of Social Services?
Many fear that involving a social worker can result in a loss of control over a care situation, but this is simply not the case. When social services become involved, they are bound by a duty of care stipulating that social workers must act in accordance with a vulnerable person's best interests.
On the rare occasion that social services neglect this duty of care, severe consequences can be felt. These consequences can range from dismissal to prosecution, depending on the circumstances.
How Do I Contact Social Services?
If you feel that you may benefit from the involvement of social services, the first step in acquiring further help is to contact your local authority's social services department. You can use this website to find the one closest to you.
After contacting, social services will more than likely progress towards conducting an assessment of your situation. This will allow them to figure out what support is needed; whether this be enhanced care services or installing home modifications.
Alternatively, please get in touch with our friendly team who can do the hard work for you.
Need Help Arranging Social Care?
We hope that this article has shed some light on social care and that you now feel better prepared when contacting them.
If you're still not sure, My Care My Home can help. Whether it's arranging a capacity assessment or securing information and advice relating to care, our team of care professionals are on hand to give you the help you need.
Was this page helpful?
Thank you for your feedback.
How can we improve this page?